User accounts at eagle.io have the option of two-factor authentication (2FA) to provide additional security.
At login you will be prompted to enter a 6-digit code which can be obtained from the authenticator provider chosen when 2FA was enabled on your account.

NOTE: this code can only be obtained from your authenticator provider and will not be sent via SMS.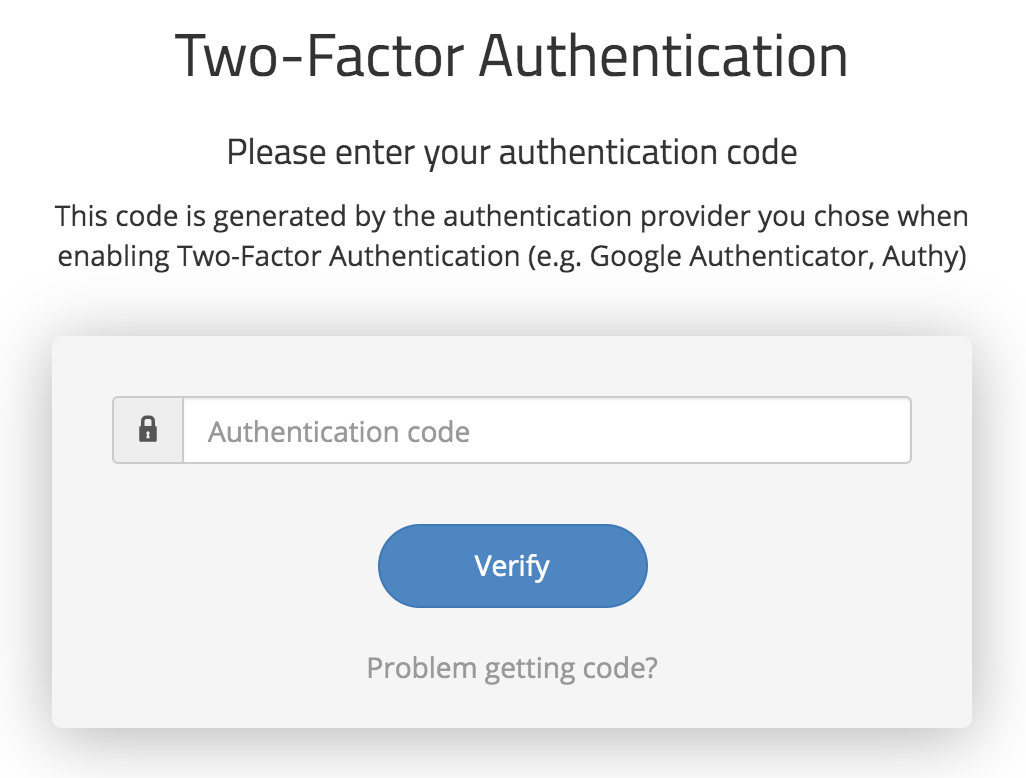 If you become locked out and wish to disable 2FA, contact support@eagle.io from the email address associated with your account.
NOTE: for security reasons, we can't disable 2FA on behalf of other users.